How To Start A Lawn Care And Landscaping Business in 2021
How To Start A Lawn Care And Landscaping Business
By Charlie Lerrin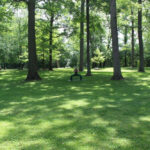 How To Start A Lawn Care And Landscaping Business in 2021! and Watch Your Business Grow!
Dear Friend!
Click here if you would like to buy Ebook: How To Start A Lawn Care And Landscaping Business By Charlie Lerrin
You can learn how to start a lawn care business and recession-proof your income and you can learn how to start a business that can grow as quick as the grass!  Lawn care is big business, make no mistake.  You can earn more with a business taking care of lawns and providing maintenance than you can in some cases working for years in an office with a degree.
If you're a go-getter who likes working outdoors, this might be for you.  Here are some points to ponder and benefits to enjoy:
Freedom
Decide how much you earn
Use products you believe in
Work in your local geographic area
Find long-term customers
Help the community
If this type of business has been on your mind, you might want to consider looking at it further.
It's not the most inexpensive business to start, simply because you need equipment, but chances are you probably already have a truck or can trade your vehicle for a truck.
You can get a loan to purchase the rest of the equipment which should still come in well under 10K.  Your biggest expense will be a mower and a utility trailer.  These can be found used and in good condition.  You really don't have to spend a fortune to get this business started.  Start the business part-time on the weekends, until you have established yourself, then start investing in more equipment.
If it's something you really want, you'll find a way to make it happen.  You must be able to visualize your financial future and keep reaching that goal.
If you don't do anything about it now, when will you?
You don't want to be stuck in a rut and not be able to get ahead.  If you feel like you need a partner, find a trustworthy friend that has the same excitement and vision as you do to start a business.
If you're in a job today that you don't like or don't feel fulfilled doing, why not take the plunge and get started building a life for yourself and your family?
This is a Risk-Free Offer!
For a one-time investment of $17.00 you could be on your way to starting a successful business.
Think where you could be by the end of 2021!  It's possible you will be making a good steady income and have everything paid off.  Most people make between 5k and 50k their first year with a lawn care business.
How To Start A Lawn Care Business is a business that can grow into landscaping, fertilizing, sod laying, tree cutting, and more.  If you're in a northern area, you can use your equipment to do snow-clearing in the winter.  It depends on how hard you want to work and how much you need your business to grow!
Why not take a chance today, and download this eBook, and think about where your financial future could be in 12 months' time?!
60-day money-back guarantee!
Click here if you would like to buy Ebook: How To Start A Lawn Care And Landscaping Business By Charlie Lerrin