How to Start a Pet Sitting Business In 2021

How to Start a Pet Sitting Business
By Michele Miller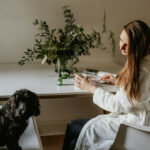 Turn Your Love for Pets Into a Booming Business!
Animal care and service work are projected to grow 22% by the year 2026!
Dear Animal Lover!
Click here if you would like to buy Ebook: How to Start a Pet Sitting Business
There couldn't be a better time to start a pet sitting service.  More and more people realize they need a pet sitter, but don't know how to find one.  I don't think anybody likes leaving their dogs or cats for boarding at a veterinary clinic.
Firstly, it stresses out the animal to no end.  They feel like they are being dumped and always show signs of stress.  Generally, at boarding kennels, they do not give them the love, care, and attention that they would get at your house or in their own home.
People are desperate for your services, but don't know where to find you!
Pet sitting is a very profitable business and you can grow it as big or as small as it suits you!
Many pet sitting services have their own staff of sitters because their small business grew very big very quickly!
Can you see yourself finally breaking free of your job and starting a business that you are passionate about?
·      You can set your own hours
·         You can decide how much or how little you earn
·         You will decide how many people you want to hire
·         You will determine who you do business with
·         You will LOVE what you do!
My own pet sitting business started unexpectedly by meeting people in my community with my dog.  Before long, word of mouth got around and I had a business I didn't intend on having.  I love my pet sitting business, and you will love yours too!
People don't realize how much money you can make having a pet sitting business.  They sort of think of it as a hobby-type thing, but that's far from the truth of what it can be!
One pet sitter, I know in another state has a staff of 645 pet sitters!
Can you imagine how much money you can be making running your own service?
Yes, you!  Why not have the business you deserve?
Does it take work?  Sure, it does!  But you will love what you do!
Scale the business to the size your want it to be!  Decide if you want to run this business only from your own home, or if you want to go to other people's homes.
Decide if you want staff or if you want to only work on your own.  Perhaps you have friends that would like to partner with you?  There are all kinds of options here!
What do you need to know to be a pet sitter?  You certainly don't need any fancy degree or education.
You need to:
Love animals
Enjoy being around pets
Be Trustworthy
Be Friendly
Able to Drive
I know you've got more questions, like how to get clients, how to employ staff, how to market your business and more!  You want to start off on the right foot and not lose money in complicated advertising expenses etc.!  You need to know the ins and outs of the pet sitting business.  You need to understand its uniqueness and what you need to be successful…
But that's okay, we're here to help!
Learn from someone that has a pet sitting business, not a novice!
If you're ready to get started, you could be planning your business name this evening and start the ball rolling!  Exciting times!
Let us show you everything you need to start your own pet sitting business!
Immediate Download – No Waiting Required!
Get Your Copy Now!
Click here if you would like to buy Ebook: How to Start a Pet Sitting Business