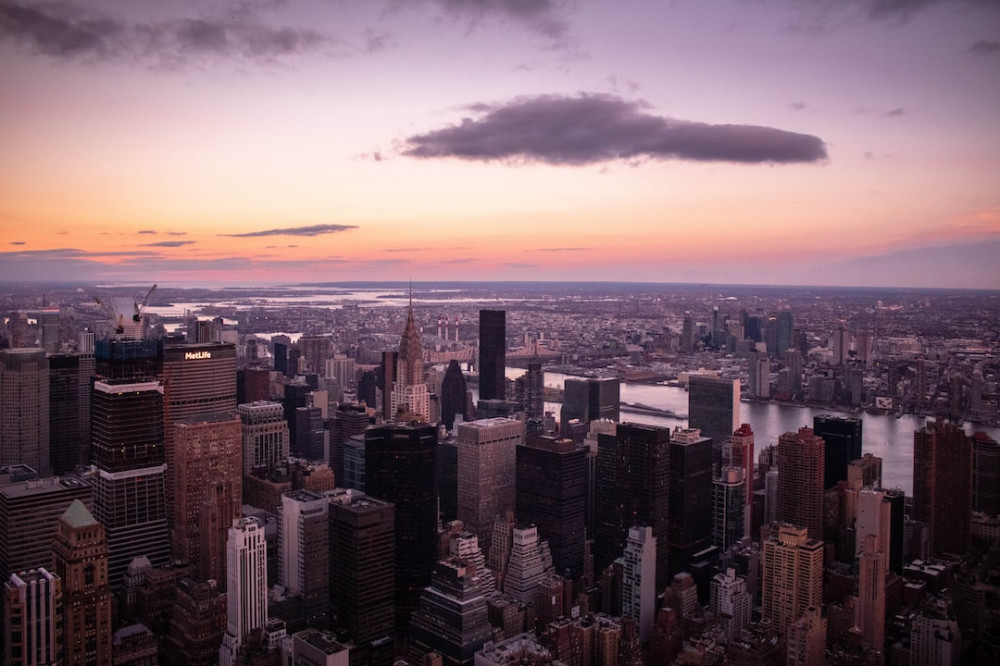 Partner With Alpus To Build Your Property Empire: How to Become a Successful Property Deal Sourcer with No Money 
Have you ever dreamt of building a property empire but felt held back by a lack of initial funds? Good news – becoming a property deal sourcer can be your stepping stone towards realizing that dream! In this blog post, we'll guide you through the journey of building a business as a property deal sourcer from scratch, even if you're starting with little to no money.
We even partner with you to help you on the road to success. Check us out on https://alpusgroup.com.
**1. **Understanding the Role of a Property Deal Sourcer**
A property deal sourcer acts as a matchmaker, connecting property sellers, who may be in need of a quick sale with investors seeking profitable deals. Your role is to identify motivated property owners, negotiate favorable terms, and present these opportunities to Alpus who have investors waiting in the wings. In fact, all you need to do is to introduce the deal to Alpus and we will carry out the negotiation on your behalf, and you still get the commission for the introduction once we complete the deal.
**2. **Building Your Business with No Money**
Start with Property Education:
Begin by educating yourself about the local property market, investment strategies, and deal analysis. Utilize free online resources, attend workshops, and learn from experienced investors.
You can find a lot of free information available on the Alpus Group website and Youtube channel, and also Alpus Property Development youtube channel as well for more advanced strategies such as Commercial To Residential Conversions, Land Development, Aparthotel development, and Serviced Accommodation.
Even if a property appears to be difficult because it is derelict, has japanese knotweed or has subsidence or other structural issues, these are solvable problems for Alpus Group.
**Networking:**
Leverage your existing network of contacts and attend local property meetups. Networking can help you to find potential clients, mentors, and collaborators. You may even know people who have a property problem, any sort of problem and Alpus can solve this because we have access to resources for design, construction and also funding of developments.
**Online Presence:**
Create a professional online presence through social media platforms and a simple website. Share your knowledge, showcase your expertise, and highlight your commitment to helping clients find lucrative deals. Any sort of leads can be passed to Alpus and we will negotiate the closing of the deal, especially if it is a large deal.
**3. **Finding Deals with No Money Down**
**Creative Research & Solutions:**
Utilize online listings, classified ads, and local property auctions to identify distressed properties and businesses. These might include foreclosures, probate sales, or properties with motivated sellers. Also there are plenty of businesses that may need to release equity from their properties in order to assist their cashflow.
We specialise in creative solutions, so we may be able to negotiate a purchase of a property from its current owner, and a leaseback to them. Purchase Lease Options may be suitable for some sellers if they are tired of dealing with the property but do not need cash from the sale immediately.
We try wherever possible to negotiate WIN WIN solutions so that the deal works for everyone.
**Partnering with Dealers:**
Collaborate with dealers who have access to off-market deals. You can earn a fee by bringing these opportunities to Alpus' attention, especially if we can conclude a deal at a price that stacks up for investors.
**Door Knocking and Direct Marketing:**
Approach distressed property owners through door knocking or direct mail. Express your interest in helping them with a quick sale, and introduce them to Alpus so that we may negotiate terms that benefit both parties.
**4. **Negotiating Win-Win Deals**
**Research and Analysis:**
Thoroughly research the property's market value, condition, and potential repair costs. This knowledge will empower you during negotiations. Alpus will support you with this activity as we can identify any development potential for the property, and we use software to identify comparable values of nearby similar properties.
There is no limit to the size of deal you can do, from the smallest to the largest, since we have investors with a range of capabilities who are interested to invest in UK property, as well as internationally.
**Seller Motivation:**
Understand the seller's motivation – whether it's financial distress, relocation, or just a desire for a quick sale as a result of life events such as bereavement or divorce, redundancy etc.  Tailor your negotiation approach accordingly. Or just hand the negotiation to Alpus and we will conclude the deal and give you your commission.
**Win-Win Solutions:**
Strive for win-win solutions that benefit both the seller and the investor. Your reputation as an ethical and effective deal sourcer will lead to long-term success. people will be attracted to you because of the type of deals that you negotiate, and those that Alpus can assist you to conclude.
**5. **Monetizing Your Efforts**
As a property deal sourcer, your revenue comes from fees earned for sourcing and presenting deals to investors. These fees typically range from a minimum of a few hundred to a few thousand pounds, depending on the deal's size and profitability.
**6. **Scaling and Growing Your Empire**
**Building Credibility:**
Deliver exceptional service, transparency, and professionalism. Positive word-of-mouth referrals will help you build credibility and attract more clients.
**Investing in Education:**
As you earn fees, consider investing in real estate education, workshops, and courses. This knowledge will enhance your deal-sourcing skills and increase your value to investors.
There is a lot of training available from various education providers. Alpus will give you free training and education if you partner with us.
**Collaboration and Partnerships:**
As your network expands, collaborate with property professionals, agents, and investors. Partnerships can lead to more opportunities and a wider reach.
Collaboration with Alpus is a long term journey if you would like to work with us for the long term as we are in the market for property acquisition and development for the long term.
**Conclusion: Your Journey Begins**
Starting a property deal-sourcing business with no money is entirely possible and can be your gateway to building a thriving property empire. By leveraging education, networking, creative deal-sourcing methods, and ethical negotiations, you can lay the foundation for a successful career as a property deal sourcer. Remember, persistence, dedication, and a genuine passion for property will guide you along the path to achieving your property empire dreams. The journey begins now – embrace the challenges and opportunities that lie ahead! You can start with no money at all.
These principles apply worldwide and so if you have property investment or development opportunities anywhere in Europe then we can deal with them through our European company Alpus d.o.o. registered in Slovenia. https://alpusgroup.com.

If you would like to work with Alpus Group then call Alan on +44(0)7539141257 or +44(0)3332241257, you can schedule a call with Alan on https://calendly.com/alanje or drop an email to alan@alpusgroup.com.