Have You Ever Considered Public Speaking As A Career?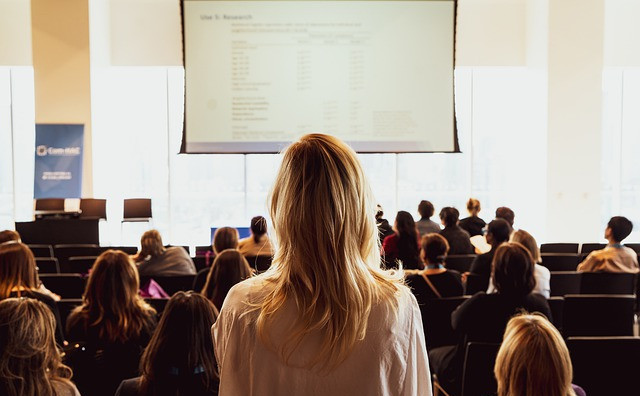 Have You Ever Considered Public Speaking As A Career?
i attended a live in-person Public Speaking Bootcamp in Essex in the UK, where I learned all about public speaking from two world class public speaking, Liam Ryan and Adam Stott who work together as part of the Assets For Life organisation.
They were the lead trainers, and they used delegates from their organisation to act as group leaders for small groups of 6 or 7 people who were the students or delegates at the event. Overall there were more than 40 delegates present during the event.
I made a lot of progress during the 3 day course, as did everyone who participated in the Public Speaking bootcamp.
Using a proven template for a Public speaking event suggested by the lead trainers, and with a lot of intensive effort and preparaton, i made a presentation of a 15 minute pitch by the end of the 3 day course. It was quite a big transformation over the short duration of the course.
I already had the idea and have created the online course, so it was effectively a consolidation of a lot of my previous effort in order to prepare a webinar or an in-person presentation in order to market this course.
We learned 3 parts of the storytelling template, comprising the following sections:
Command And Inspire – 3 minutes
Story and Problem Identification – 4 minutes
My Solution – 5 minutes.
We rehearsed the content and the presentation of each part of the total pitch, then 2 parts, and finally 3 parts of the overall pitch, the complete speech over 15 minutes.
By the end of the 3 day course we each assembled our full presentations and each made a presentation to the whole group of a consolidated 15 minute pitch comprising those 3 parts of the whole.
So as to memorise the 3 parts, i prepared the following notes, which i memorised and used as a prompt for my pitch, although we were not allowed to refer to our notes during our pitches to our per group.
Each of the delegates had a different idea for their own niche and business offering and these ranged widely in terms of subject matter and the target audiences.
What this demonstrated was just how effective the formula and template were, because each person successfully applied this to their own subject matter.
I also learned from Liam Ryan and Adam Stott just how much potential there is for using public speaking as a vehicle to increase your own earnings.
There are 5 levels of public speaking which are:
1. Speak to teach.
2. Speak to Sell.
3. Coaching.
4. Lead coach, ie coaching coaches.
5. Expert public speaking
The levels of earnings possible from the above skill levels vary enormously from the lower end of the scale, to the upper end where there is practically no limit to the possible earnings.
This is because it is possible to public speaking one to many in lots of different forums, platforms and networks in various live events, and also online events, where the numbers present can be small up to several thousand people.
So if you can imagine that you are pitching a $5k product or servce to a live audience of 2000 people in a hall, and you possess the level of skill to inspire and motivate that audience you could get conversionsof 20%+ of the audience, ie $5000x2000x20% = $2m.
Even a $500 product or service can therefore earn $200k, using the same logic.
It probably takes some considerable time to build that level of skill, but everyone has to start somewhere. Even the very best public speaking in the world had their first event at some time in their past, from which they honed and further developed their Public Speaking skills.
Since 2018, when i started taking an interest in internet marketing I have seen and heard some of the best Public speakers in the world, sometimes at live events in the UK and the US who make millions of $ every year from public speaking using different platforms, their particular bespoke products and skilful presentations or pitches to their audiences. This is the new market place and the new way of doing business.
Some public speaking do not even promote their own products, but they use the same techniques to promote and pitch other people´s products and services, from which they receive Affiliate commissions from the product owner.
Collaborations and Joint Ventures are a way to increase your reach and therefore your revenue. What I mean by this is that you can collaborate with someone who has a great database of contacts, or email list, and you can jointly promote and pitch your product or service to their audience, and vice versa.
There is no limit to the number of collaborators or joint venture partners that you can have.
Here is my first effort at my notes for a suitable pitch for my own webinar and online course called "Property Development Success":
1. COMMAND & INSPIRE
Q1. Raise Your Hand if you would like to keep your property investment funds 100% secure & safe
Q2. Raise Your Hand if you would like to keep your property investment fund 100% secure & safe & also earn EXTRAORDINARY returns on your investment.
PAIN POINTS
POSSIBLY you are in this situation at the moment:
Low level of security on your investment
Uncertain returns on your investment.
Low or No prospect of extraordinary returns on your investment.
GAIN POINTS
IMAGINE that you could be in this situation in the future:
100% secure and safe investment.
Definite returns of 8-10% on loans (10 x normal bank savings interest rates).
Possibility of extraordinary returns on your investment for Joint Ventures (typically 25%+).
BRIDGE
Obviously if you want something different to what you have been getting in the past, you will need a new vehicle in order to achieve different (better) results.
WOULD YOU AGREE WITH ME??
TOPIC
Project Management is the Key to Property Development Success?
Layering of reasons why:
Control of budgets and timescales leading to on time and in budget delivery leads to.
Security of funds.
Guaranteed Return On Investment for Loans.
Extraordinary profits are possible for Joint Ventures.
Opportunity to SNOWBALL your investments, fast growth, HIGH RETURNS.
TIME
NOW – There is massive uncertainty in the property market in the UK at the moment for the following reasons:
Recession in the UK Economy
Inflation is running at 10% +
Lack of demand for commercial property.
Lack of affordability for new mortgages – High interest rates increased & stricter bank criteria.
Critical housing shortage is ensuring high demand for residential
NOW is the BEST TIME TO INVEST IN UK PROPERTY WHILE CONDITIONS ARE FAVOURABLE.
THIS IS WHAT I AM HERE TO TALK TO YOU ABOUT TODAY, AS I HAVE MANAGED SCORES OF PROPERTY DEVELOPMENT PROJECTS IN THE UK AND INTERNATIONALLY.
I WROTE A BOOK ABOUT MY EXPERIENCE CALLED PROJECT DELIVERANCE: THE 20 KEY FACTORS FOR PROJECT SUCCESS (OR FAILURE), WHICH IS AN INTERNATIONAL BEST SELLER.
THE MAJORITY OF THESE PROJECTS WENT SMOOTHLY, BUT IT WASN'T ALWAYS THE CASE.
Q. HAVE YOU EVER BEEN IN A POSITION WHERE YOU THOUGHT YOU HAD EVERYTHING RIGHT, BUT IN FACT THINGS WERE FAR FROM RIGHT?
Q. HAVE YOU EVER HELD A TIGER BY THE TAIL?
LET ME TAKE YOU BACK TO MARCH 2012, WHEN I WAS THE PROJECT DIRECTOR ON A MASSIVE MIXED USE DEVELOPMENT IN AZERBAIJAN AND WAS INFORMED BY THE CLIENT THAT HE HAD BEEN IN SECRET NEGOTIATIONS WITH ANOTHER CONTRACTOR (NOT THE ONE HE HAD DECLARED HE WAS IN NEGOTIATION WITH), AND THAT HE HAD SIGNED UP TO A FORM OF CONTRACT PREPARED BY THAT CONTRACTOR TO DELIVER THE PROJECT.
WORK PROCEEDED ON THAT PROJECT WITH THE NEW CONTRACTOR BUT PROGRESS WAS NOT SATISFACTORY, AND THE NEW CONTRACTOR WAS TERMINATED AROUND A YEAR LATER.
IMAGINE THE CLIENT´S SURPRISE WHEN HE SUBSEQUENTLY RECEIVED A CLAIM FOR $200M + FOR UNPAID COSTS AND LOST PROFIT ON THAT PROJECT FROM THAT CONTRACTOR.
THE CONTRACTOR HAD INCLUDED A CLAUSE IN THE CONTRACT WHICH THE CLIENT HAD SIGNED, ENABLING THE CONTRACTOR TO MAKE A CLAIM IN THE EVENT THAT THE CLIENT TERMINATED THE CONTRACT "FOR CONVENIENCE", IE WITHOUT A GOOD REASON.
OBVIOUSLY THERE WAS NO PROVISION FOR $200M OF CONTRACTORS CLAIMS WITHIN THE PROJECT BUDGET OF $1.5BN. THAT WAS INVESTORS POTENTIAL RETURNS WHICH WOULD BE LOST.
THE CLAIM WENT TO THE INTERNATIONAL COURT OF ARBITRATION IN LONDON AND TOOK AROUND 2.5 YEARS TO RESOLVE, AND INCURRED SIGNIFICANT COSTS FOR THE CLIENT (MORE THAN 15M GBP) AND EVEN MORE COST FOR THE CONTRACTOR.
FORTUNATELY FOR THE CLIENT I HAD RECORDS IN MY PERSONAL DIARIES ABOUT ALL OF THE SIGNIFICANT MEETINGS DURING THE PREVIOUS TIME , AND WE MANAGED TO PROVE TO THE TRIBUNAL THAT THERE WAS NO TERMINATION FOR CONVENIENCE, THE TERMINATION WAS FOR LACK OF PERFORMANCE.
SO THIS IS A CLEAR EXAMPLE WHERE THE EMPLOYMENT OF A PROJECT MANAGER SAVED THE CLIENT A MASSIVE SUM OF MONEY ($200M+) AS A RESULT OF A MISTAKE THAT HE MADE.
IT IS A CLEAR DEMONSTRATION OF THE VALUE OF EMPLOYING A PROJECT MANAGER TO MANAGE AND PROTECT YOUR PROPERTY INVESTMENT FUND – NO LOSS TO INVESTORS.
PROJECT MANAGEMENT ENABLES YOU TO CONTROL THE PROJECT COSTS AND TIMESCALES, AND OPTIMISE THE RETURNS ON INVESTMENT BY PROJECT DELIVERY AT THE RIGHT TIME, WITHIN THE BUDGET AND THUS RELEASING THE BUILDING (ASSETS) FOR BENEFICIAL USE, IE FOR:
RESIDENTIAL SALES – REVENUE /WEALTH GENERATION & PROFIT MARGIN
COMMERCIAL SALES– REVENUE /WEALTH GENERATION & PROFIT MARGIN
BELIEF: PROJECT MANAGEMENT IS THE KEY TO PROPERTY DEVELOPMENT SUCCESS
AND THAT IS WHY I CREATED THE 5 STEP PROPERTY DEVELOPMENT SUCCESS SYSTEM, WHICH HELPS PROPERTY INVESTORS TO GO FROM:
UNCERTAIN PROPERTY INVESTMENT ASPIRATIONS WITH NO PROVEN SYSTEM
TO:
SUCCESSFUL PROPERTY DEVELOPMENT AND ACHIEVING HIGH RETURNS ON PROPERTY INVESTMENT
THE 5 STEPS ARE:
SITE FINDING
PRELIMINARY DESIGN & FEASIBILITY
SITE ACQUISITION & PLANNING PERMISSION
MARKETING & SALES
DESIGN & CONSTRUCTION
WE OFFER DONE WITH YOU OPTION WHERE WE SUPPORT YOU FOR A PERIOD OF TIME WHILE YOU PROGRSS YOUR PROJECT
ALSO DONE FOR YOU OPTION WHERE WE DO IT ALL FOR YOU
IN ORDER FOR YOU TO ACCESS THIS SYSTEM GO TO:
OR TALK TO ME AT THE BACK OF THE ROOM.
I cant imagine that any of the top international public speaking would be impressed by this, but this is my few small steps of progress during the last week.
So, in summary, if I can do it, then you can do it.
Did you consider the question: Have You Ever Considered Public Speaking As A Career?
Do you have a specialism that you are knowledgeable about. It needn´t necessarily be your profession. It could be a hobby that you are keen on, and passionate about communicating to other people. Taking the 5 levels of speaking, you can earn massive amounts of money if you have the right level of public speaking skills
1. Speak to teach. You can earn Up to $500 per day
2. Public speaking to Sell. You can earn Up to $2000 per day, and use webianrs to help you to sell 1:many.
3. Coaching. You can earn Up to $5000 per day, especially using webinars to sell 1: many
4. Lead coach, ie coaching coaches. You can earn Up to $10000 per day, using webinars to sell 1__many
5. Expert Speaker – the sky is the limit.
Its worth considering!