Have You Tried Networking On Webtalk?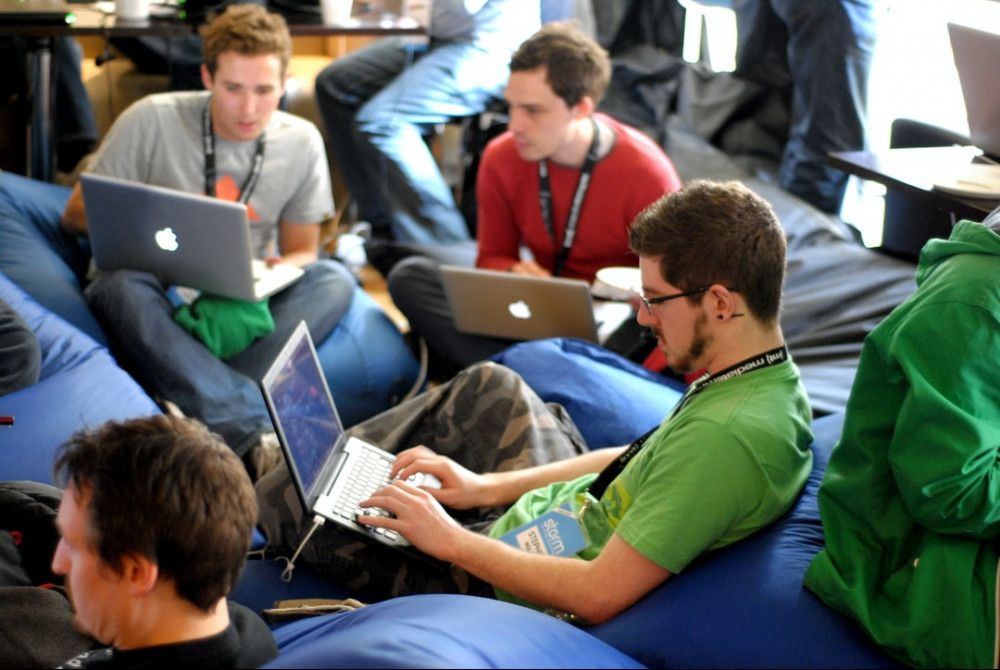 Often these days, you need to build your own network of like-minded people, that is an audience who are interested in  your niche and who may follow you – your raving fans if you are lucky. Apart from the usual Social Media platforms, that everyone is familiar with, such as Facebook, Instagram Pinterest?,TalkTalk? LinkedIn etc etc -if you haven't tried it before, you could consider trying out Webtalk.
Why Should You Consider Using Webtalk As One Of Your Social Media Platforms ?
One of the questions that you would have to take a look at firstly is whether WebTalk is a scam or not.
You would not want to join a Social Media platform and later on find out that you are not getting paid for the work that you had done because it turned out to not be a legitimate or an ethical company. Or equally that you were associated with a platform that was responsible for spamming.
We are going to take a look at Webtalk and investigate the person and the company behind it, the products, and the compensation plan to analyse them all thoroughly to see what Webtalk is all about.
You may have already taken a closer look at the WebTalk opportunity because of some promotions that you've found online in the past, and it has been around for a few years already. If so, you may be familiar with some of the answers to the following questions. In case you are not so familiar here is some useful background information for you to help to make your own assessment of Webtalk.
https://get.webtalk.co/alan.edwards
What Exactly Is Webtalk?
WebTalk is a free or a paid monthly service social media platform with limitations of social interaction dependent upon what level you join at.
Webtalk has a sort of an MLM business model where it offers multiple levels of commissions to its affiliate members and subscribers. Is that so???
Webtalk seems to be geared towards online business owners who are looking to connect with other like-minded individuals, which is understandable as there are so many new internet businesses out there, many having started during the lockdown since the pandemic started and decimated many businesses. From that point of view, if you are such a new online business owner then you can see why Webtalk could be a good platform to build your own network of like-minded individuals, your fanbase, even raving fans if you can convince people strongly enough about your cause.
So if that is all clear so far, let's look at some other details Webtalk, behind the scenes and a little bit deeper.

 An Overview Of WebTalk
What is the formal legal structure of Webtalk, and what sort of business is it?
In this section of our article, we are going to take a look at the WebTalk company formation and legal structure.
When you look at the Webtalk website, you will be unable to find any information about who runs or operates the company – it is an apparently anonymous website – a bit like Facebook is anonymous, or even LinkedIn.
Here is what we found when doing a domain name "Whois" lookup: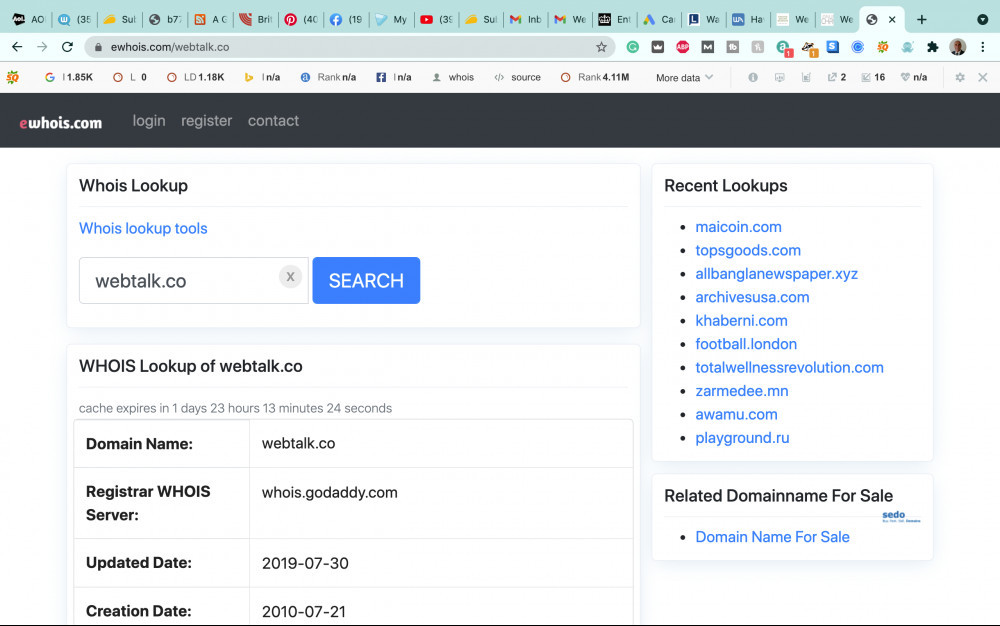 The domain name "webtalk.co" was first created on 21 July 2010 and then updated on 30 July 2019.
Registar WHOIS Server is whois.godaddy.com.
I was previously unaware of this association with godaddy.
The registrar is First Round Capital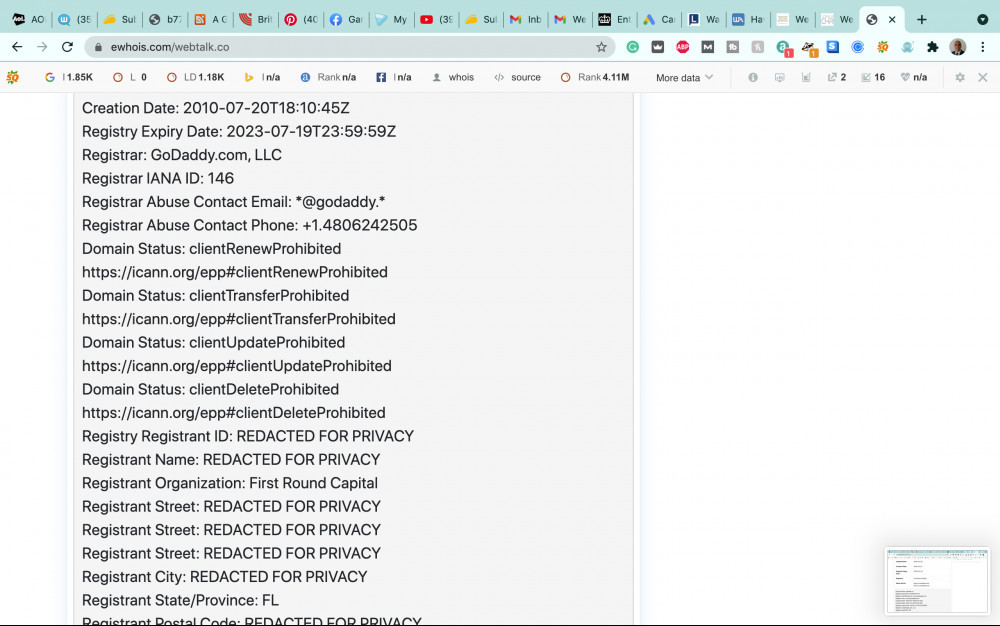 All the other pages listed under WHOIS, give the answer REDACTED FOR PRIVACY, so it is not so easy to find more background information about Webtalk.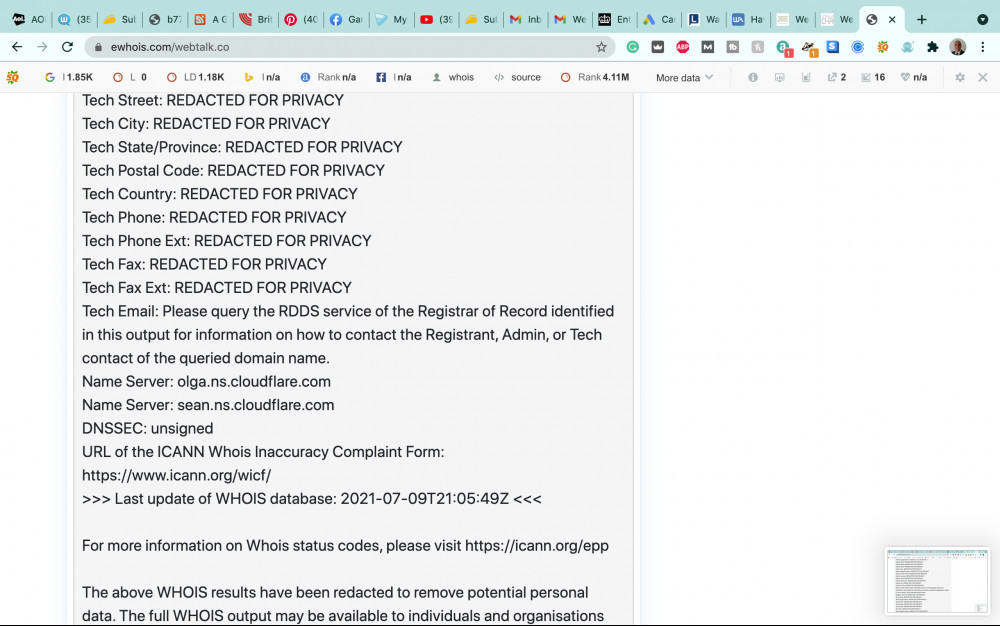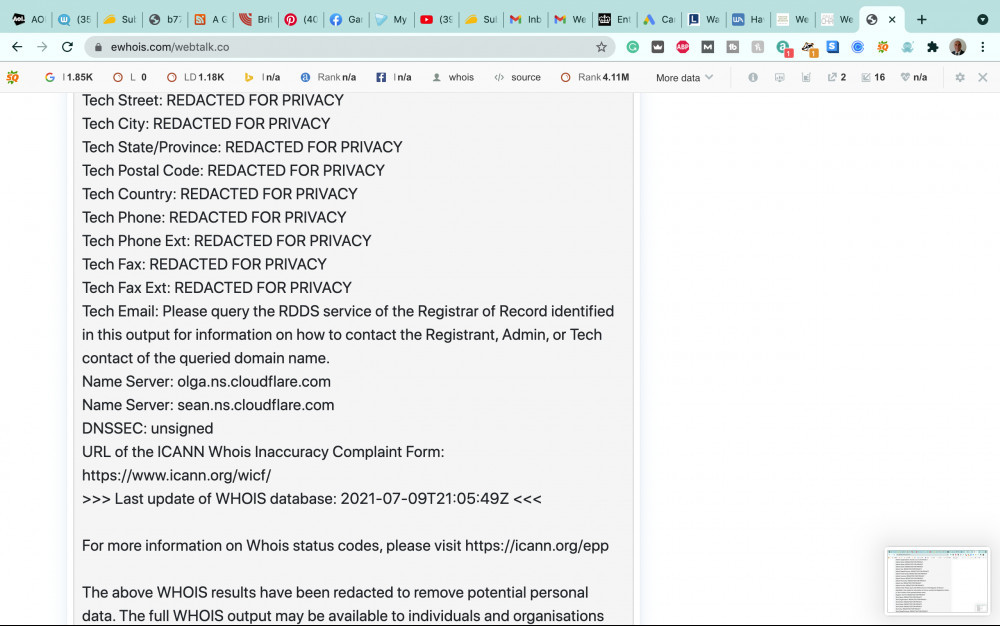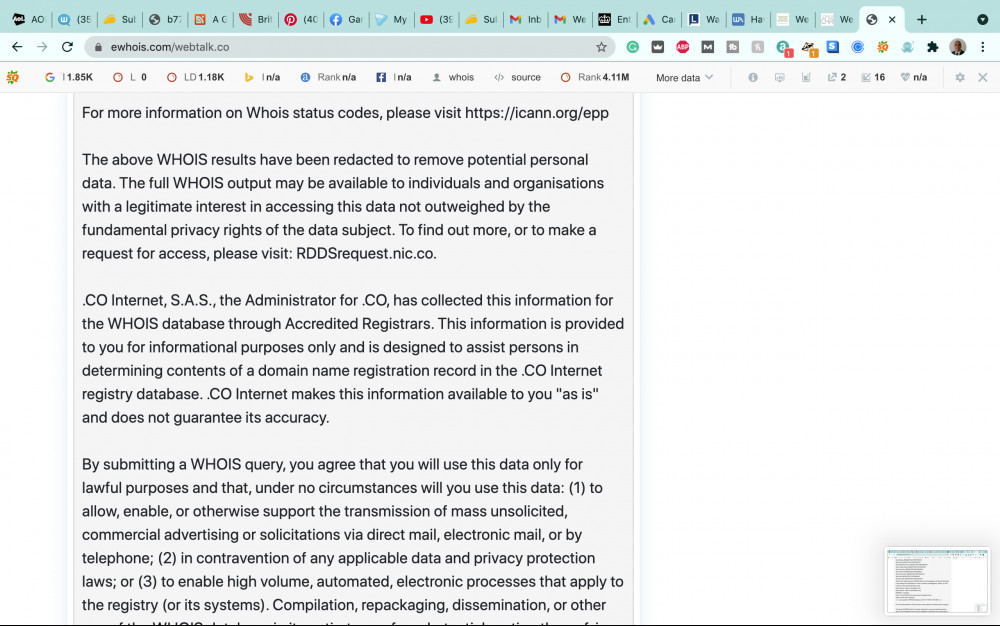 WebTalk Products Review
WebTalk Compensation Plan BreakdownResidual Commissions
WebTalk FAQIs WebTalk BBB Accredited?
How Much Does It Cost To Join WebTalk?
Is WebTalk A Scam?
Our WebTalk Review and Thoughts
WebTalk Products Review
In this section of the review, we are going to take a look at the WebTalk products.
The product is a social media platform similar to the Facebook platform where you can add friends, share photos, send messages, etc but with limits.
You can actually join WebTalk as a free user, but you will be limited to 50 contacts.
WebTalk also offers a premium membership as well that offers more limits depending on what level you join at.
Here is a breakdown of each level that you can join WebTalk with the limitations:
Pro Level (the cost is $20/mo. Or $200 annually) – This level is limited to 500 contacts, 5 messages a month to non-connected WebTalk members, 5 email messages, no banner ads, and see who viewed your profile
Pro Plus (the cost is $30/mo. Or $300 a year) – This level is limited to 1000 contacts, limited to 10 messages per month to non-connected WebTalk members, and 10 email messages
Pro Platinum (the cost is $40/mo. Or $400 a year) – This level has unlimited contact level, you are also able to view profiles incognito without them knowing, able to search for members using age and gender search parameters, you can send 20 messages a month to non-connected WebTalk members and 20 email messages per month.
Yes, they also offer a retail aspect to the business model which is a great thing since it is an MLM.
The platform being used for the retail side of things is what they call their EngineCPX.
With that said, let's move on to the next section.
https://get.webtalk.co/alan.edwards
WebTalk Compensation Plan Breakdown
In this section of the review, we are going to cover information on the compensation plan that WebTalk offers and how you can earn money with it.
Just like the part of the retail sales of the compensation plan, the platform they are using to manage the affiliate members and sales is called SocialCPX.
The way that you can earn money with WebTalk is through retail sales of the monthly memberships and also on advertising fees.
Here is a breakdown of the commissions that you can earn from WebTalk:
10% of premium monthly subscription costs that are paid by your personally sponsored WebTalk affiliate members will be paid to you in commissions.
10% of any ad spend that is done by your personally sponsored members will be paid to you in commissions.
10% of any advertised local services that are purchased by your WebTalk members will be paid to you in commissions.
2% to 9% when a product is purchased through the WebTalk news feed will be paid to you in commissions.
5% of all app subscriptions sold via the internal app store will be paid to you in commissions.
https://get.webtalk.co/alan.edwards
Residual Commissions
WebTalk  offers residual commissions through a uni-level MLM compensation plan structure.
The way that the uni-level plan is structured is through levels of subscribers.
Here is a breakdown of how your team is structured when they join you as an affiliate member:
Level 1 – This level of your uni-level plan will only have your personally referred members on it.
Level 2  – This level of your uni-level plan will only have members that your personally sponsored members refer to WebTalk.
Level 3 – This level of your uni-level plan will only have members that your 2nd level members refer into WebTalk.
There is a limit t to the number of members that can participate in the residual commissions.
The claim that the company makes is they are only offering the residual MLM commissions to the first 1 Million affiliate members that join the program.
That would mean that the last few members would be left out which is kind of a crappy deal in my opinion.
I do understand that 1 million is a huge number when dealing with MLM, so maybe they are just using that number for scarcity marketing or fear of loss.
Additionally, your own subscription is not counted toward these numbers.
With that said, the description that the company website offers is that they offer 5 levels of unilevel commissions that pay a total of 10% from each level.
That is all there is to the WebTalk compensation plan, let's move on to the next section.
https://get.webtalk.co/alan.edwards
WebTalk Frequently Asked Questions
In this section of the review, we are going to cover some questions that people may have when thinking about joining WebTalk and answering those questions.
How Much Does It Cost To Join WebTalk?
The cost to join WebTalk free many subscribers who will not earn any affiliate commissions.
But If you wish to join as a commission's qualified subscriber then Webtalk offer a premium monthly subscription starting at $20 per month.
Webtalk offer 2 other subscription levels that you can find in the review located above.
Is WebTalk A Scam?
In our honest opinion WebTalk is not a scam.
However, we do have some thoughts about this company and the overall business model which we have made you aware of in this article. We do wonder why so much information about the company is redacted.
Our Own WebTalk Experience And Recommendation
In the final section of this Webtalk review, we are going to summarize the WebTalk offering in relation to our own experience of using it over the last couple of years.
You may be excited and keen to take full advantage of what WebTalk  because it sounds so appealing when you first think about it – a platform with the possibility to build your own audience of raving fans, without going anywhere else.
We thought that way at first as well. We have been on the platform for around 2 years now, and have made some contacts on Webtalk.
But after really considering the offering and what has happened, we think we could have been more pro-active on the platform, hence we have not had as much success as perhaps we could have.
You really need to consider if you  would keep up a subscription payment for a limited amount of contacts or even at the highest level what growth you can expect and whether you could still encounter some limitations of Webtalk.
You may be excited about it, and think that the contacts or members that you could sin up will be super targeted which might be the case, but you need to consider your overall strategy and how you will achieve your targets, and how you will laser target your prospects.
Why would you join WebTalk when you can join Facebook, or even Twitter, build an unlimited following using some techniques to target people that are in my market, and market to them as much as I want to for low cost (if you are using Facebook Ads)?
You could see the short-term value and anticipation that someone could have, but when the recruitment of prospects stops or the interest slows down since everyone in the world is on Facebook and other social platforms, you may question the  long-term value. of your subscription
You just need to evaluate your plan and track your progress against that, to ensure you are keeping to targets and spending money wisely
Do we recommend or did we join WebTalk?
We would not recommend WebTalk based on the performance we have achieved, however if you approach things with a plan for how you will succeed, then you could have a completely different outcome and far more satisfactory return on investment.
The reason being is that you could achieve a lot more value  from Facebook and some other social media platforms starting right now for free when comparing it to WebTalk when you are wanting to make money online.
However we hope that you enjoyed our WebTalk review and recommendation based on our own experience.
Please feel free to share this review with others by clicking on the social share buttons on this page and share it, so others can know exactly what the WebTalk platform is all about, at least from our limited experience and success.
How To Generate From $500 – $5000 Per Month From Home With Webtalk?
If you believe that the Webtalk platform is the right one for you to build your audience of raving fans, having read this review and assessment of Webtalk, then you can sign up using our affiliate link below:
https://get.webtalk.co/alan.edwards
We cannot guarantee that you will make any specific sum from Webtalk.